HIPAA ClaimStatus: A Part of the HIPAA Claim Pro


The HIPAA ClaimStatus is a module of the HIPAA Claim Pro that receives 276 claim status requests and responds with 277 claim status response EDI messages.



What the benefits of using this module?


By implementing the HIPAA Claim Status, you will get:

X12 276 EDI claim status request files that are parsed, with the data in the EDI files saved in an operational data store.

Each of hundreds of possible data elements captured in a database object.

Choice between Automatic Mode or a Manual Mode

In Automatic Mode the system queries the claim database to find the claim and read the status information. It will then create a 277 EDI response and transmit it to the trading partner.

In Manual Mode, the status request is displayed on a screen. The program then launches a query to find the claim and displays all applicable claims.

To view the claim in a standard claim form(HCFA-1500 or UB92) and even adjudicate and adjust the status right then

Code libraries with drop-down menus to make sure that you use only HIPAA compliant codes

Control over the information that you send out

Automatic Transmission of your EDI files to your Trading Partners by pre-defined methods

Moving the EDI file from the Inbox to the Processed File directory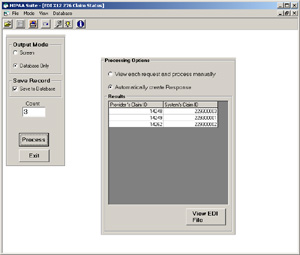 Fig1 The Automatic processing of a 276 Claim Status Request. Claim ID in the request are matched with claim id's in the HIPAAsuite (Click to enlarge).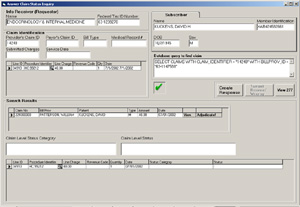 Fig2 View a Claim Status Request in manual mode. This particular claim is not adjudicated yet, the status information is empty. The system will assign a default status in its response 277.(Click to enlarge).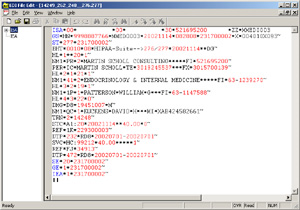 Fig3 The 277 EDI file that was generated. (Click to enlarge).